So we all love and use Snapchat daily but there are some features we only can wish it had, like the ability to upload from our camera roll without the ugly white border used in memories, save other peoples snaps and pretty much view things completely undetected. With a jailbreak you can do all this and more using the Phantom tweak (app) for snapchat. Unfortunately if you're not on an iOS that can be jailbroken you've been out of luck, until now. I am going to tell you how to get a Snapchat jailbreak with no jailbreak on your iOS device in a few easy steps. You will need a iMac or Macbook computer, this isn't compatible with windows os.
STEP 1:
Download & install Cydia Impactor here.
STEP 2:
Download your zipped Snapchat .api files here.
Select the grey "download through browser" button
STEP 3:
Unzip the Snapchat.zip file and you will see the 2 .ipa files inside.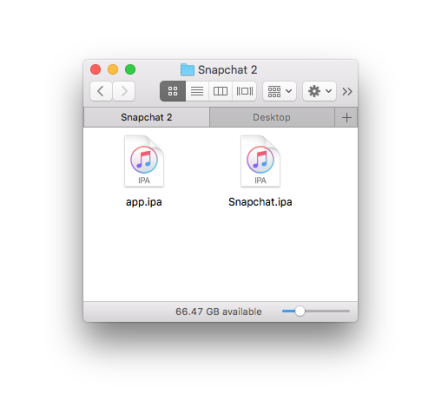 STEP 4:
Delete the original snapchat app from your phone then plug your iphone in to your computer. Open (run) the Cydia Impactor application. It should look like this.
Drag and drop the snapchat.ipa file onto the program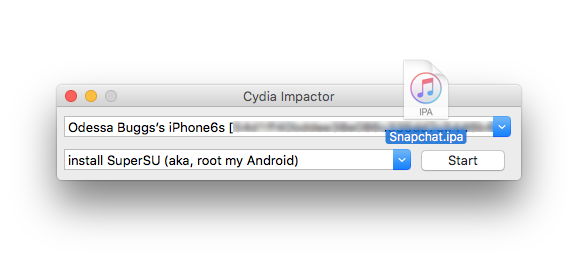 You will then be prompted to type in your Apple ID and password and it may ask you to allow keychain access. Whatever it asks accept, it is totally safe! It will run through a set up  process just let it finish.
STEP 6:
When it's done you should see the snapchat app on your phone. Keep your phone plugged in and login to snapchat like you normally would. At this point it will still look the same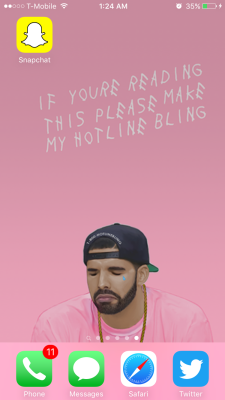 STEP 7:
Go back to the folder on your computer with the .ipa files and this time drag and drop the app.ipa file onto the Cydia Impactor program. Complete any password prompts and allow the process to finish.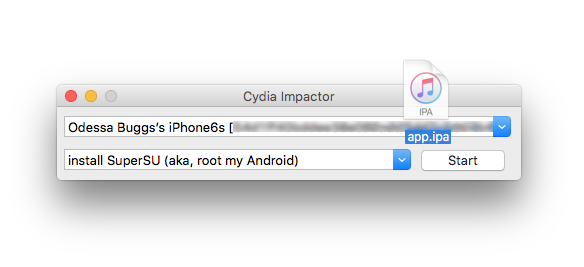 You should now be able to open snapchat and see the cracked version. You will notice when you open it and are on the camera screen there is a square icon next to the camera button that allows you to select pictures from your camera roll.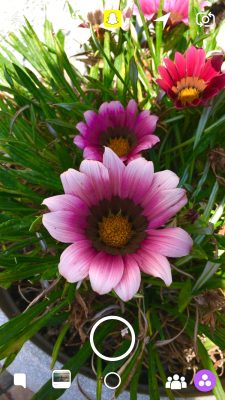 An overlook of some features and settings the app gives you. Also this app shows small ads at the top of peoples snapchats to remove the ads take a look at the slides for directions. The app will expire and will not open 7 days from installing you will have to repeat this process over again.